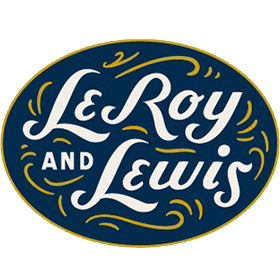 LeRoy and Lewis BBQ Overview
Founded in 2017, LeRoy and Lewis Barbecue operates two food trucks serving the Austin market. They are dedicated to serving their community by making excellent, inventive barbecue. Dubbed "New School Barbeque", LeRoy and Lewis prides itself on supporting local ranches by sourcing all of their meat from small, responsible purveyors in Texas. In addition to their food trucks, they also provide full services catering and event planning.
LeRoy and Lewis also believe "BBQ is about sharing". In addition to offering weekly online how-to courses, they host a bi-annual "New School BBQ University", a weekend with the pitmaster and team who share their smoking secrets and unique recipes. Over 3 days, learn how to trim, season, and smoke all of the menu items. The event also features educational panels on starting up a small business and developing marketing plans.
Challenges:
Running a restaurant is not without its challenges. Like the rest of the country, LeRoy and Lewis had to weather through the unprecedented pandemic which put a strain on business operations and cash flow. Keystone Bank assisted them with their PPP funding to stay operational and continue to provide their inventive barbecue to their community.
{beginNavtabs}
Goals:
Stay operational during pandemic
Start up their second food truck (Mama Fried)
Open a brick and mortar restaurant
Solutions:
Keystone Bank assisted in providing PPP funding
Keystone Bank provides operating accounts providing easy access to funds
Keystone is looking forward to assist LeRoy and Lewis with their future endeavors
{endNavtabs}