Board of Directors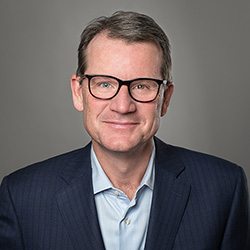 Jeff Wilkinson
CHAIRMAN & CHIEF EXECUTIVE OFFICER
Jeff founded Keystone Bank with more than 28 years of experience as a financial industry/business generalist with a depth of expertise in finance and business development. A former CPA and CFO, Jeff previously started Pioneer Bank in Dripping Springs, Texas. Under his leadership as Founding President, CEO and Director, the bank grew from $9 million in initial capitalization to $1.2 billion in total assets with 22 locations across Texas. Jeff currently serves on the Austin Habitat for Humanity Finance Committee, the Board of Trails Property Owners' Association and on the Advisory Board for Qualtik.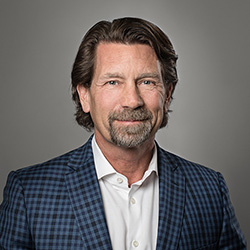 Myles Sherman
DIRECTOR
Myles started his first company at the age of 23 with a $5,000 bank loan. Currently, he is invested and involved in 26 different company investments in the USA, China, Canada & France. Myles sits on several Boards of Directors and currently spends most of his time as the Managing Partner & Founder of a $300+ million development in Colorado. He and his wife of 37 years have 3 grown children and 3 grandchildren.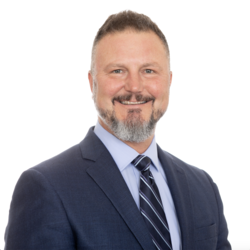 Brent Giles
DIRECTOR
Brent M. Giles currently serves on the board of directors and is President and CEO of Bank of Blue Valley, a $1.5 Billion bank serving the Kansas City area. From 2003 until the sale in 2019, Brent served as Chairman and Chief Executive Officer of Liberty Bancorp, Inc. and BankLiberty where he took the company public, and through several acquisitions and organic growth, became one of the nation's top performing community banks. BankLiberty was recognized many times as a "best bank", "best place to work", and "strongest mid-size bank". Prior to 2003, Brent had several commercial banking roles of increasing responsibility and spent 9 years as an FDIC examiner. Brent received his bachelor's degree in banking and finance and his MBA both from the University of Missouri where he is still involved speaking to graduate banking classes.
Ben Mackovak
DIRECTOR
Ben Mackovak is the Co-Founder and Managing Member of Strategic Value Bank Partners, an investment partnership specializing in community banks. Ben has served as a director for community banks throughout the country. Ben holds an MBA from the University of Virginia's Darden Graduate School of Business and a bachelor's degree from Kent State University, where he graduated magna cum laude.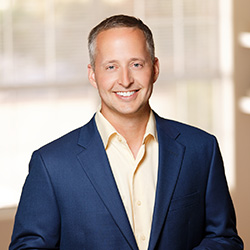 Clint Greenleaf
DIRECTOR
Clint founded the successful Greenleaf Book Group after writing his own book, and helping friends publish their books. He has since founded Moonshot, HomePlate Peanut Butter™, Tree Neutral, Bambino Balls and Pigs and Bricks, LLC. He also blogs for Inc.com and CNN Money. Clint is a regular guest host on Fox Business Network and has been featured in The Wall Street Journal, Inc. magazine, Fox, CNBC, CNN, MSNBC, Money magazine, Men's Health, Forbes and Entrepreneur, among others.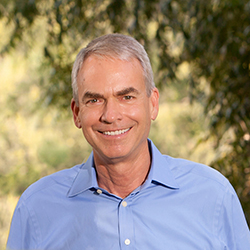 Alex Smith
DIRECTOR
Smith brings more than 30 years of experience in the global financial markets and the high-tech industry sectors. Notable positions from 1991 to 2001 include serving as vice president and treasurer of Dell, and as founder and managing director of Dell Ventures (now Dell Technologies Capital), the private equity arm of Dell. After that, he founded and served as chief executive officer of Meritage Capital, which combined with Brown Advisory, his current firm, in 2018.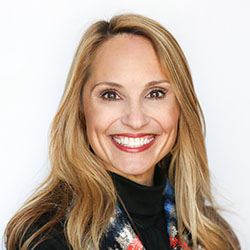 Laura Brady
DIRECTOR
Brady has driven Concierge Auctions to more than $3 billion in sales and a ranking on Inc. Magazine's list of the fastest-growing companies in America for six years in a row. Previously one of the top-selling luxury real estate agents in the country, Brady was one of few who foresaw the 2008 market decline and wasn't afraid to take action. She founded Concierge Auctions and has been revolutionizing the industry since. Brady has been named "One of the 100 most influential people in real estate" by Inman News and "One of 25 women to watch in global luxury" by Luxury Daily.
Executive Team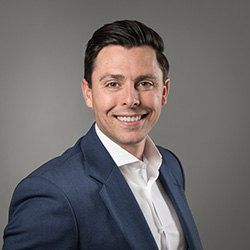 Bryan St. George
PRESIDENT
NMLS# 440610
Bryan joined Keystone Bank as President with nearly 15 years of industry experience. As an Executive Vice President, he was instrumental in growing Pioneer Bank's assets to more than $1B. Bryan got his start in the industry by launching his own mortgage company that provided lending services throughout Texas and the Southwest. He also serves as a director at an insurance technology company in Austin, Texas. Bryan, his wife and two young children live in Central Austin.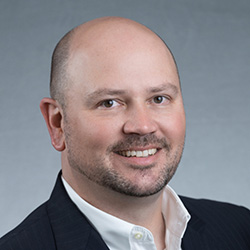 Christian Zimmerman
EXECUTIVE VICE PRESIDENT & CHIEF FINANCIAL OFFICER
Chris joined Keystone Bank with 12 years of experience in the industry including multiple mergers and acquisitions. Chris earned his Bachelor of Business Administration and Master of Public Accounting degrees from the University of Texas at Austin in 2001 and achieved his CPA certification in 2005. Since then, he has served as CFO and Controller for two other banks in Texas. Chris and his wife, Sandy, have two young boys, Austin and Zach.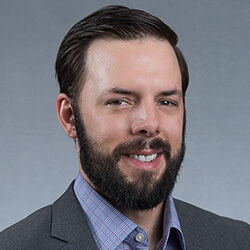 Riley Floyd
CHIEF CREDIT OFFICER
Riley has 18 years of banking experience and was part of Jeff Wilkinson's team prior to joining Keystone Bank. The vast majority of Riley's career has been on the credit side of the bank. In his current role, Riley oversees credit administration, underwriting and loan review. He graduated from University of Nevada at Las Vegas with a bachelor's degree and went on to complete the Southwest Graduate School of Banking at Southern Methodist University.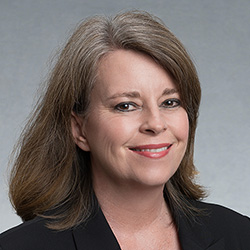 Susie Farley
CHIEF OPERATIONS OFFICER
Susie brings 12 years of operational expertise to Keystone Bank having held positions in compliance, internal audit, call center operations and consumer and mortgage lending operations. Susie has held a key role in Keystone's recent acquisitions and technology upgrades. She earned her bachelor's degree from Texas State University and a master's degree from Jacksonville State University.
Lending Team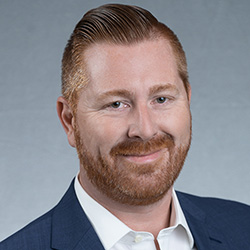 Sean Parsons
SENIOR VICE PRESIDENT — COMMERCIAL LENDING
Sean brings more than 17 years of commercial lending, underwriting and analyst experience to Keystone Bank, having served as Regional Credit Officer and Portfolio Manager for BB&T in multiple markets across the country. Sean mentored teams of lenders and underwriters before joining Keystone Bank. Sean received his bachelor's degree in finance from West Virginia University and attended the Banking School at Wake Forrest University. He and his wife, Andrea, have two daughters that love living in the Texas Hill Country.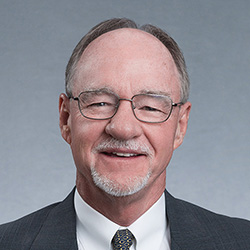 Paul Miller
AUSTIN MARKET PRESIDENT
Paul has spent 37 years as a commercial lender, primarily focused on commercial real estate. He served as the Austin Market President for Green Bank for 6 years before its Austin branch was acquired by Keystone Bank in 2019. Paul earned his bachelor's degree in finance from the University of Texas in Austin. Paul, his wife, three children and three grandchildren live in Austin and enjoy traveling and spending time on Lake Travis. As a trained dental technician, Paul volunteers with Manos de Christo, a non-profit that provides dental services to more than 25,000 low-income patients in Austin ever year.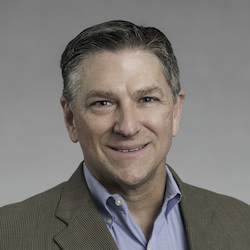 Dennis Zulkowski
BEE CAVE MARKET PRESIDENT
Dennis joins Keystone Bank as their Bee Cave Market President. He has a range of experience from establishing loan production offices in new markets to growing established branches across the Hill Country with more than 30 years in commercial lending. Dennis earned his Bachelor's degree in Finance from Stephen F. Austin State University. Dennis, his wife and children enjoy spending time boating on Lake Travis.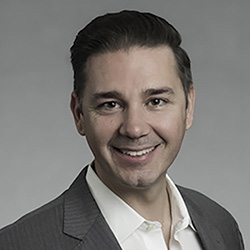 Gregg Johnson
VICE PRESIDENT – COMMERCIAL LENDING
Gregg brings 20 years of banking experience to the Keystone Team. His experience includes commercial lending with BB&T, private banking with JP Morgan and investments with Wells Fargo Advisors. He earned a Finance degree from West Virginia University. Greg lives in Austin with his wife, Dana, and two children.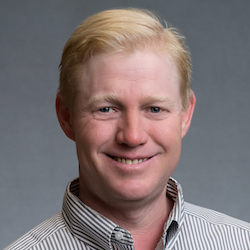 Ryan Paske
VICE PRESIDENT
NMLS# 1666325
Ryan has spent 5 years in multiple positions working his way up the banking industry — most recently as a lender for Ballinger National Bank. He graduated with a bachelor's degree from Southwest Texas State University and has also attended the IBAT Bank Lending Institute and the TBA Real Estate Lending School.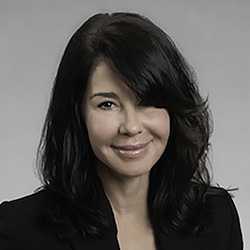 Jessica Taylor
VICE PRESIDENT - MORTGAGE PRODUCTION MANAGER
NMLS# 497857
Jessica joined Keystone Bank to deliver industry-leading financing options to new and current homeowners. With 20 years of mortgage experience, she specializes in providing a seamless experience from origination through closing. Jessica studied Business Management at St. Edwards University in Austin. In her spare time, Jessica enjoys gardening, reading and hiking with her dogs.
Operations Team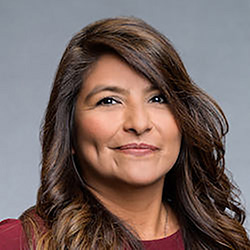 Eloise Hall
VICE PRESIDENT
Eloise began her banking career with Ballinger National Bank in 2007 as a teller. She quickly advanced to proof operator and data processing. Over time she would help with cashier and compliance duties and eventually would transition to oversee all of those functions within the Bank. Currently, Eloise serves as the Cashier and BSA officer for Keystone Bank. She enjoys spending time with her family and with the Ballinger community.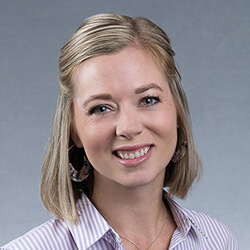 Kristin Fisher
VICE PRESIDENT — TREASURY MANAGEMENT
Kristin worked her way up in the Austin banking industry with 8 years of experience, starting as a teller and eventually helping launch their treasury management department. She is a graduate of the University of Arkansas at Fort Smith with a degree in Business Administration. She and her husband and daughter live in South Austin. They enjoy bay fishing.